Swedish Massage
Over time, the body builds up unhealthy amounts of stress hormones in response to work deadlines, traffic jams, relationship problems and more. These hormones can cause physical problems, like digestive issues, headaches and sleeplessness.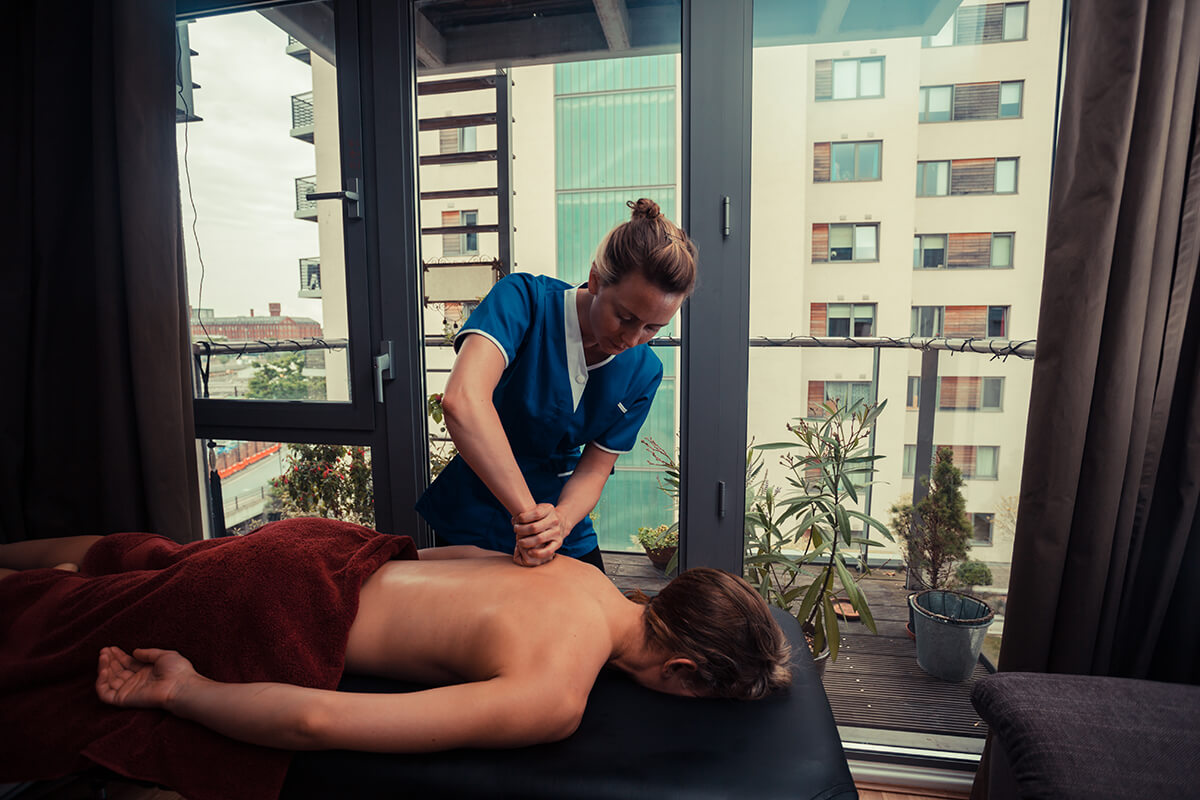 Neuromuscular Massage
Neuromuscular Therapy (NMT) is a treatment that utilizes specific massage therapy, flexibility stretching, and home care to eliminate the causes of most neuromuscular pain patterns. This specific and scientific approach to muscular pain relief brings about balance between the musculo-skeletal system and the nervous system.

SCENAR Therapy
SCENAR is an abbreviation from the name of the unique method of influence on the human body and the device used for the purpose. The mode of action on the human organism is self-controlling energo-neuro-adaptive regulation, the name of the device is self-controlled energo-neuro-adaptive regulator.
The importance of massage for athletes is clear and sports science has concluded that anybody that is serious about using their body in any physical activity can indeed benefit from this form of therapy. You need to remember that your body is your vehicle to move and massage just helps you to keep it in tip top condition and reduce the chances of developing various injuries no matter the sport that you partake in.
Of course in order to get the most out of your massage it is always best to use the services of a professional massage therapist who not only knows how to massage the muscles, but also understands the physical stresses that you place your body under whilst doing sport. Obviously anybody can learn how to do a basic massage, but only a certified professional will understand the areas of the body placed under most stress for tennis players, or how to rejuvenate individual muscles in the shoulder, back, and hips for golfers. Would you know how to ease that lactic acid build up through massage if you were involved in crossfit training? Probably not and your body could suffer as a result.
Professional massage therapy encourages the tissue and muscle to recover from the damage that is caused by you doing some form of exercise. A correctly applied massage boosts the blood flow, but there is more to it than just rubbing muscles for a period of time. Instead, sports science has indicated that there are various forms of massage that can be beneficial to an athlete and knowing how to do those different types of massage is something that can only be achieved by studying and direct experience.
The importance of massage for athletes is clear and it should play an integral role in your recovery from a tough work out session, round of golf, game of tennis, or any other sport that you may be involved in. Have a massage done correctly and your body will benefit in a short period of time and you can also boost your chances of recovering from an injury, so put yourself in the hands of a professional and feel the benefit now.
Best Massage - Greater Coral Springs Area
Sports massage therapy is geared toward athletes of every kind, from world-class professionals to weekend joggers.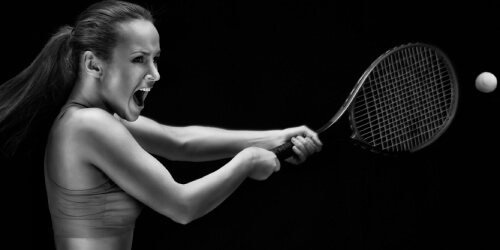 Tennis is an amazing game and stresses the body in a variety of ways that any other sport doesn't even come close too. From the weekend player to the every day enthusiast, we can help you "Ace" more serves & keep you playing at the top of your game.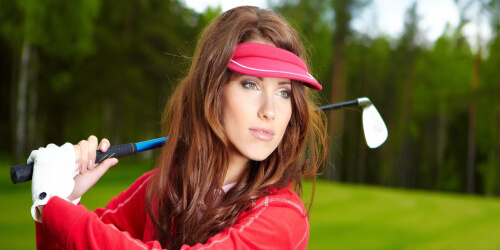 Golf is easily the most under rated sport when it comes to body stress and fatigue. The golf swing itself takes and creates an amazing amount of energy that our muscles absolutely need recovery therapy to maintain top performace.
The "Cross-Fit" revolution is in full swing these days and while the workouts can be amazing, they can sometimes feel like a grind due to over-training or poor recovery techniques. Routine massage has been proven to be critical to top performance, and Cross Fit enthusiasts are no exception.
Best massage I have ever received. Thank you for your interest in learning what areas I need work on and for therapeutically massaging and using techniques which target those areas. I can't wait to go back for my next massage and I am already referring your services to friends and family!
I found this service on Yelp while searching for reviews on local chiropractors. His description sounded more in line with what I was actually looking for and I wasn't wrong. He saw me promptly, we chatted for a couple minutes about my issue and he went right to work, attacking the exact trouble spot. He gave me the type of massage and stretching I needed to help with the problem. I left feeling better than I had in a couple months and am looking forward to my follow-up appt in 2 weeks. I would highly recommend David if you're looking for a serious, therapeutic massage from someone who really listens and responds with the exact treatment necessary.
Friday, September 5, 2014
Best massage I have ever received. Very therapeutic. David is very professional and uses various techniques to target problems areas. I highly recommend him!
Thursday, November 6, 2014
Great place and I received the best massage! I really enjoyed myself when I came here and thankful that my sister invited me to join her for a massage for her birthday. I definitely will be coming back again!
Wednesday, August 20, 2014
David has been giving me massages for 5 years. He is the best at what he does, very patient and really cares about helping you feel your best. I recommend him highly to anyone who is looking for a very professional and excellent massage therapist!
Wednesday, August 20, 2014
David is an amazing massage therapist! He is one of those rare people that actually truly enjoy their work and get satisfaction from making people feel better. He has genuine interest in your health and well being, and he is always on the top of current muscle therapy advancement and techniques.

I always walk out from David's feeling like a new person. He gets rid of all my aches and pains.
Wednesday, August 20, 2014
My Wife was the one that referred me to Spacibo Therapeutic Massage, and ever since then, I am the one who has been there the most. David is excellent at what he does, He is very knowledgeable. My dad had torn a muscle near his hamstring that he could not get it treated for 18 months, he saw David twice and the discomfort and pain completely went away. I highly recommend him! He is the Best
Wednesday, August 20, 2014
I have been going to David for about a year now. I was in a bad car accident about 10 years ago so I now have chronic back and shoulder pain and almost daily migraine headaches. I have tried everything under the sun! But David has been able to alleviate a lot of the tension pressing on the nerves and I have regained a lot of mobility in my shoulder than I haven't had for years! I can't thank him enough.
Wednesday, August 20, 2014
David is the absolute BEST! I have been suffering with migraines for YEARS. I have not been able to find a chiropractor or therapist to help relieve them until NOW! He is an absolute EXPERT in his field and has helped me already! If anyone suffers from headaches or any kind of pain – go see him immediately! It is so worth it! David ROCKS!
Wednesday, August 20, 2014
Massage plays an essential role in my over-all well being. It is extremely important to me to have the right massage therapist. I have been to many different massage therapists and none are quite like David. I always leave my sessions with David feeling renewed and at peace. I am someone who is continually growing, changing, and learning. It is important to me that the professionals I see do the same. David goes above and beyond in his profession by helping me improve my life through improving his practice and himself. His continual growth and increasing knowledge base is inspiring. His over-all sense of well-being is transferred in the massage therapy process so that the entire therapeutic experience transcends several levels of the mind, body, and spirit. David provides the total benefit of a holistic massage experience. I highly recommend him for anything from specific aches and pains, to stress management, and the maintenance of total wellness.
Wednesday, August 20, 2014
How Myofascial Release Can Help with Chronic Pain, Headaches, Fibromyalgia, and Sports Injuries Myofascial release (MFR) is a hands-on technique that involves applying pressure to the myofascial connective tissue, with